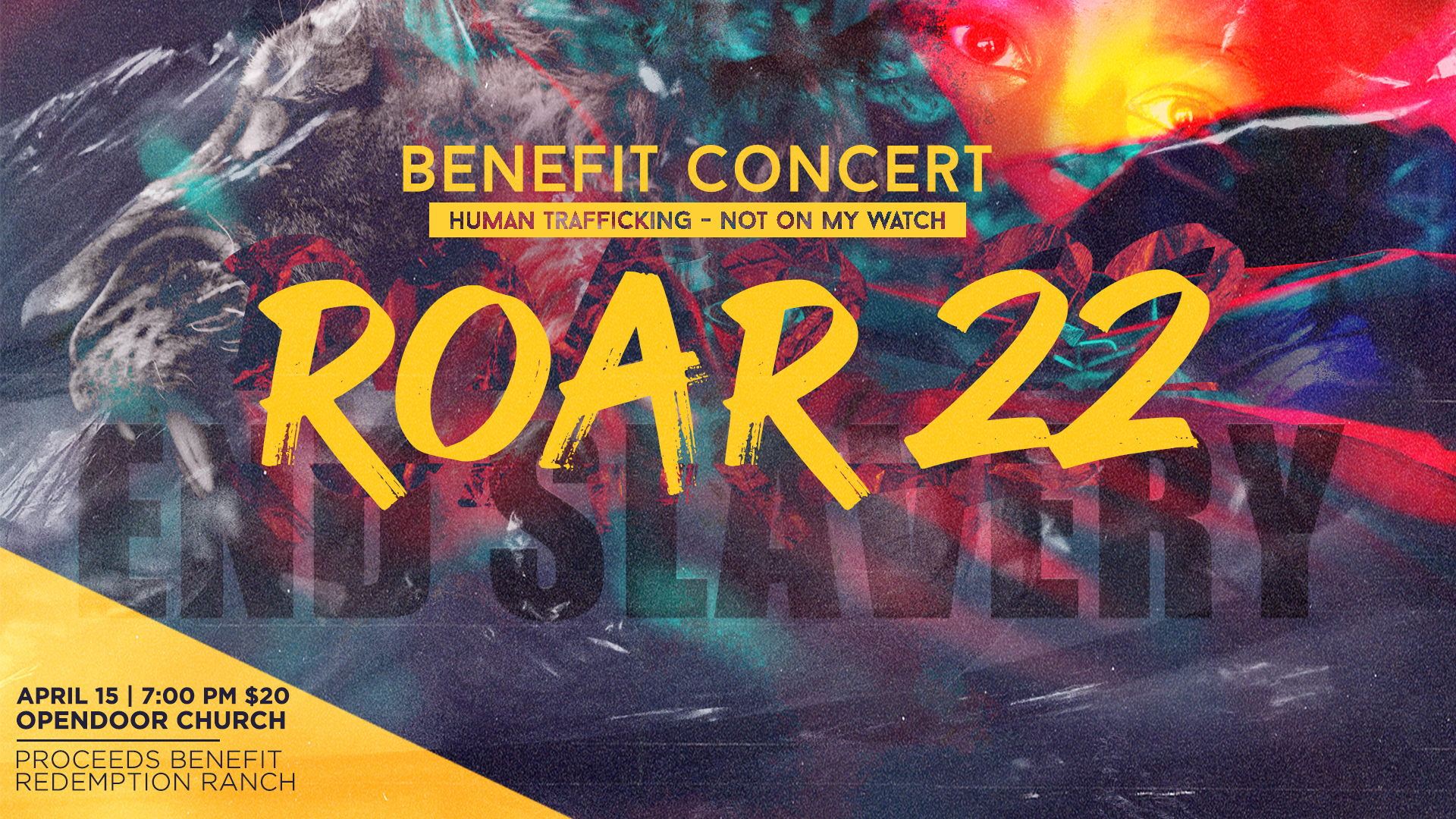 ROAR 22
4.15.22
Fight for freedom worldwide at ROAR '22.   A concert with a cause, ROAR '22 features OpenDoor Worship and other special guests in a cutting edge multi-media musical experience for the entire family.  Free childcare for kids 5 and under with registration. Food trucks available on site.
Join the fight! GET YOUR HALF PRICE EARLY BIRD TICKETS–just $10 through April 4.  After that, tickets are $20, so reserve your seat today.  Best of all, your ticket goes to freeing boys and girls from the horrors of sex trafficking worldwide. With your support, we've liberated over 7,000 children since 2016—AND WE'RE NOT DONE!
Tired of masks and mandates?  Need some good news?  Forget the fear—It's time to ROAR for Freedom at ROAR '22! See you here!