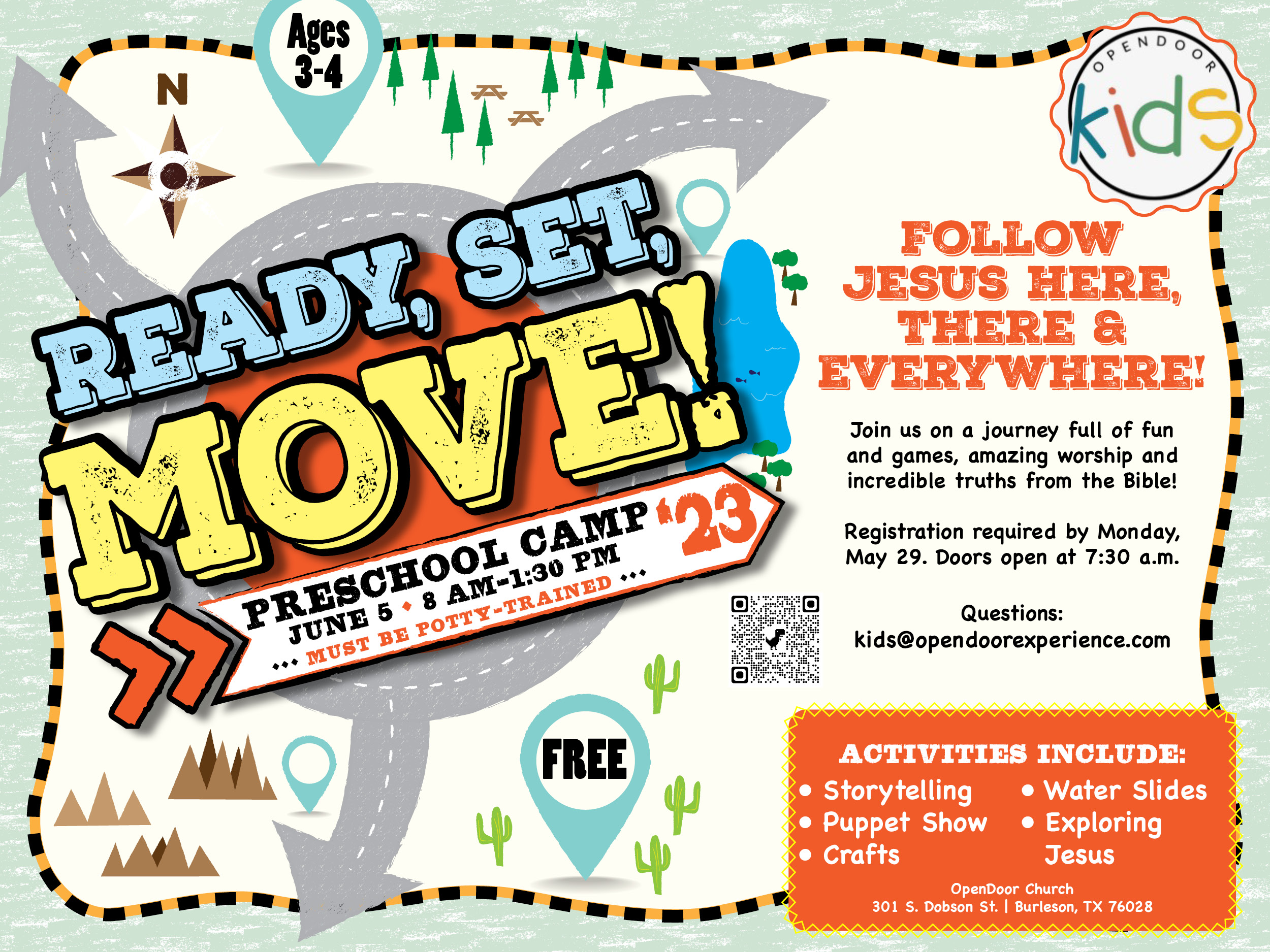 Preschool Day Camp
6.5.23
Join us on a FREE JOURNEY specially designed for potty trained 3 and 4 year olds.  We will enjoy a day full of fun and games, amazing worship and incredible truth from the Bible!
If faith is a journey, how do we know where to go?  And what do we do along the way?
BUCKLE UP as we learn what it means to follow Jesus!  FOLLOW JESUS HERE, THERE AND EVERYWHERE!
Space is limited so reserve your spot today!