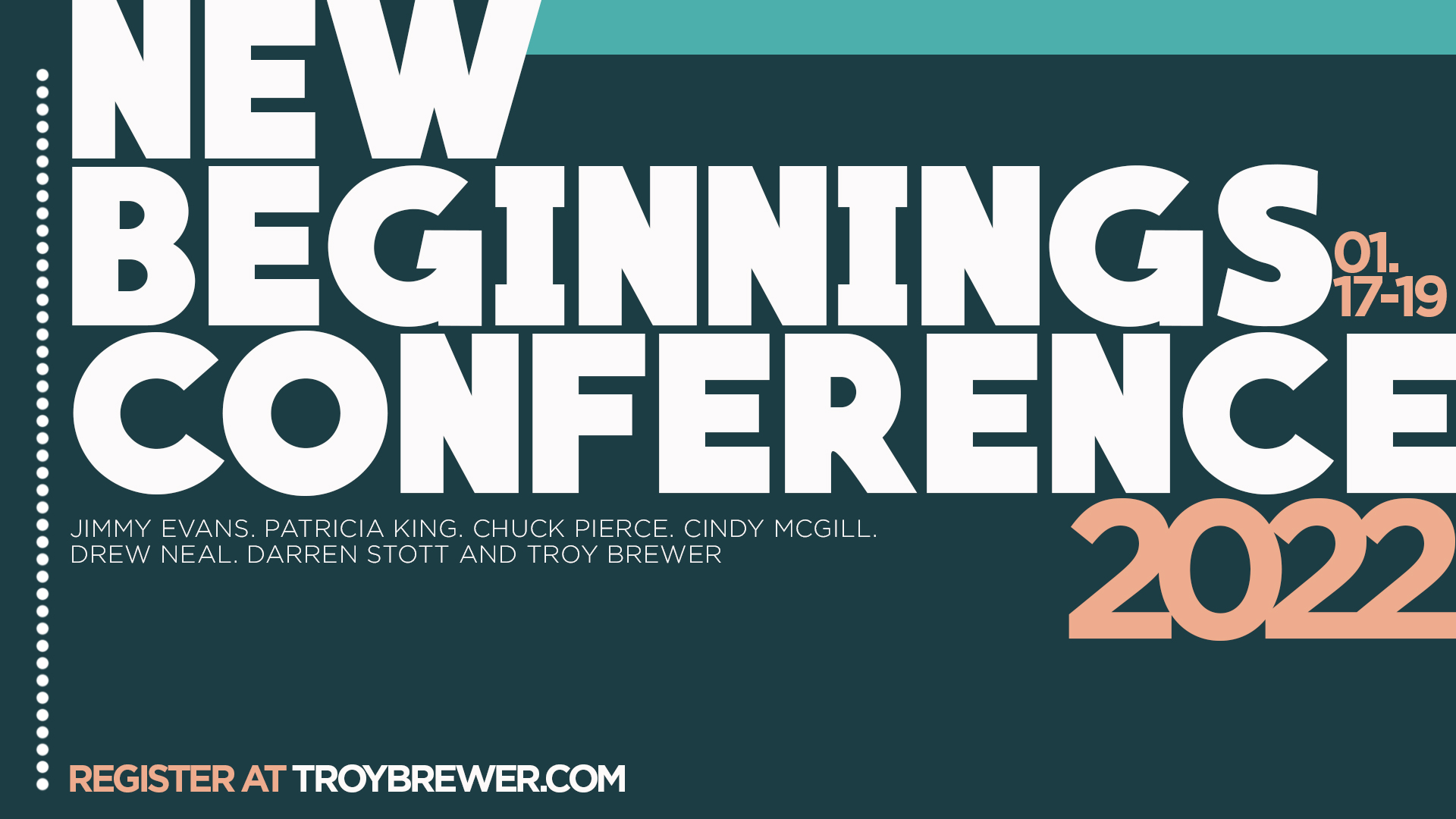 New Beginnings Conference 2022
1.17.22
NEW BEGINNINGS CONFERENCE 2022 answers two questions every drop-dead, sold-out Jesus freak is asking:
What is the Lord speaking to me about my calling in this time and how can I access that?  
What is being revealed to the prophets of this day about our nation and the world; how can I align myself with the new thing He is doing?
Unlock the keys to your purpose and end time destiny with prophetic powerhouses: Jimmy Evans, Patricia King, Chuck Pierce, Darren Stott, Drew Neal, Cindy Mc Gill and your host Troy Brewer.