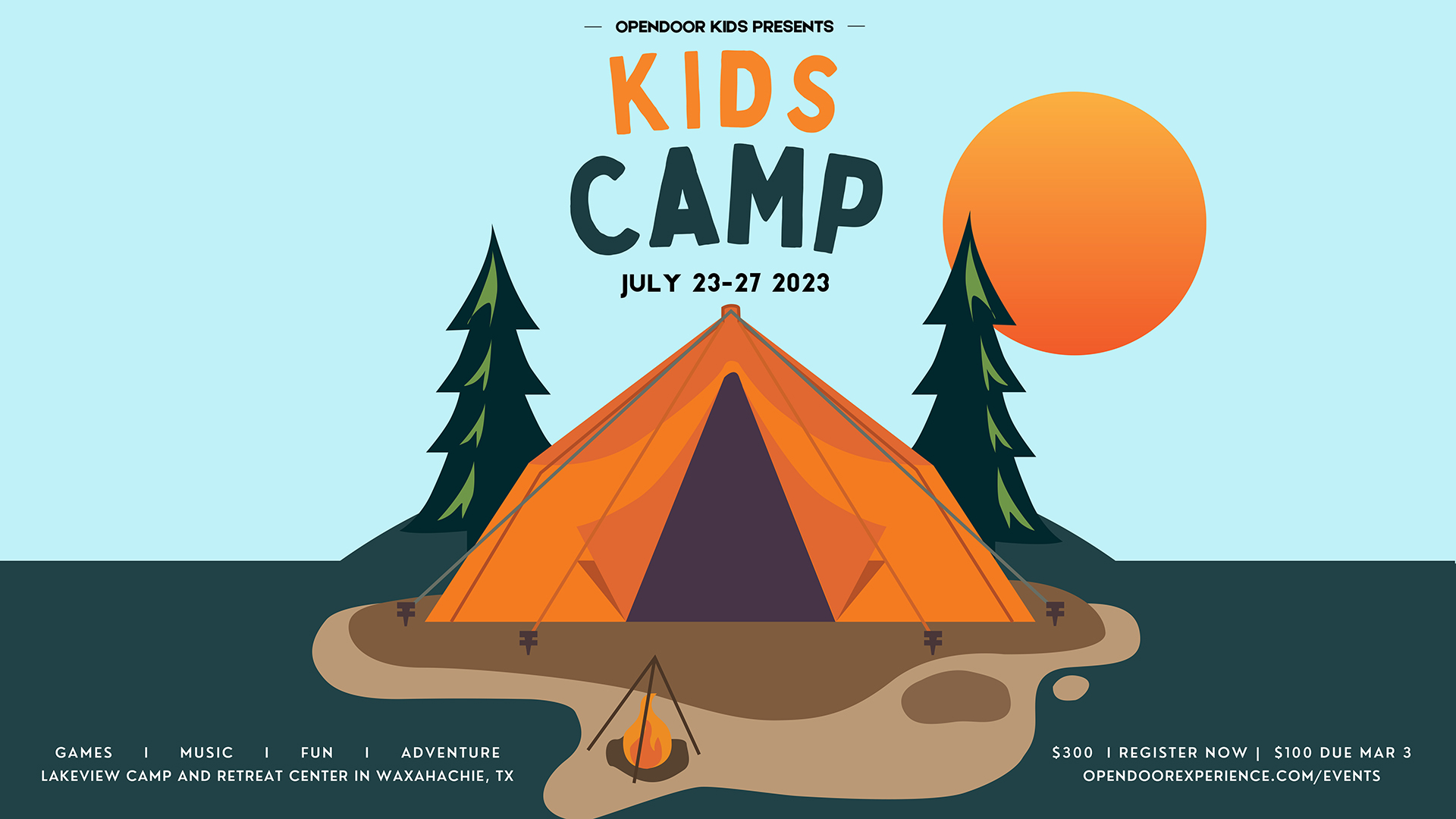 Kid'S Camp
7.23.23
July 23-26
OpenDoor Kids will be spending a few fun-filled days learning about Jesus and building relationships.
This investment will make a life-long impact as they draw near to Jesus (and we will send them home tired 🙂
$200 per leader
$300 per camper
Lakeview Camp and Retreat Center in Waxahachie, TX
$100 deposit needed by May 3.
Space limited to 30 girl campers and 30 boy camper. It is first come first serve, so don't wait.
To preview Lakeview you can click here.