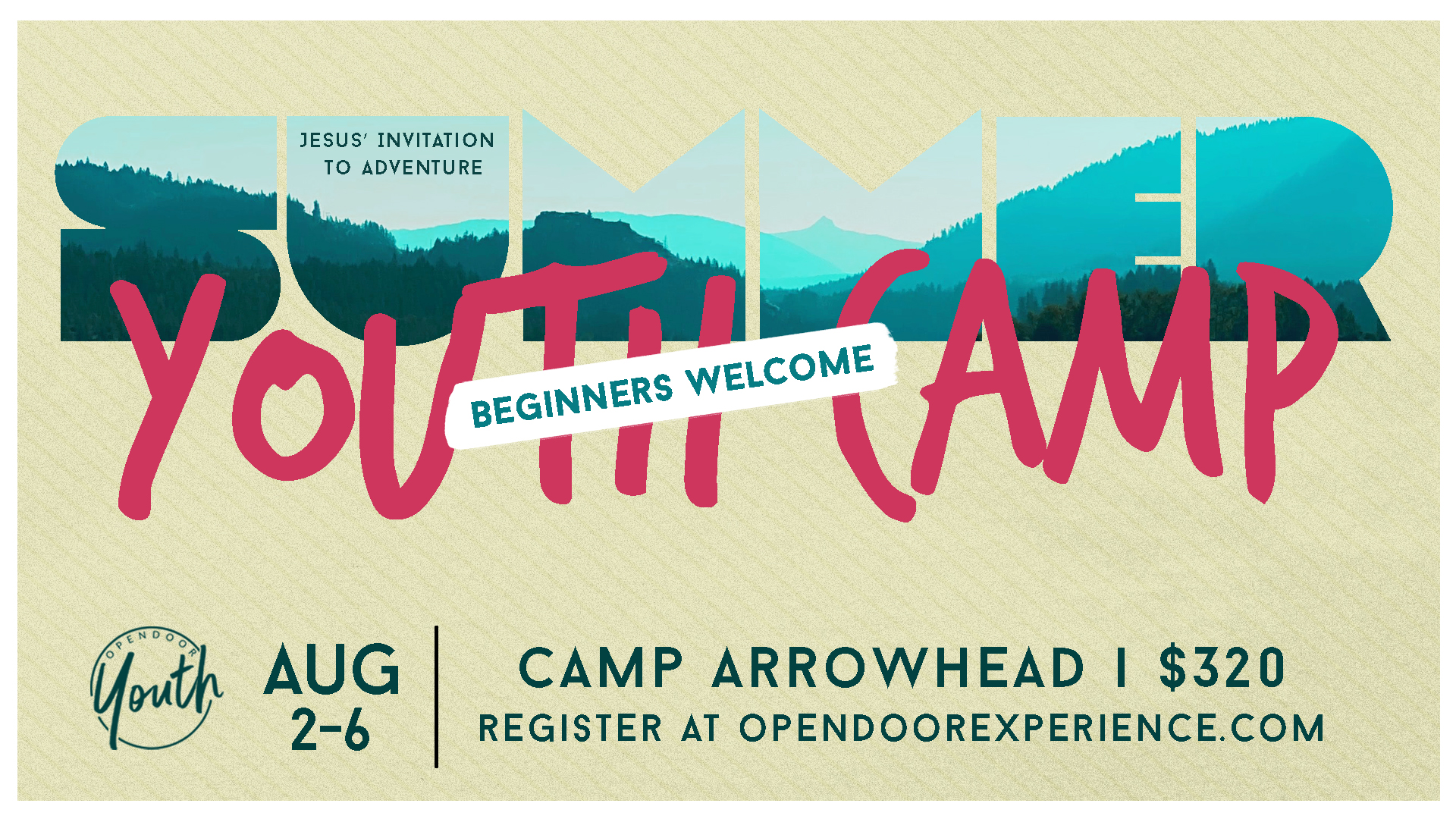 Youth Camp
8.2.22
Youth Camp 2022!
Jesus was clear, beginners are WELCOME! Whether you have been following Jesus for years or you are now starting your faith journey, we want to say that you are welcome to be with us. Each day, God's mercies are new and there is something powerful about beginning each day renewed in the Lord. Resting on our past laurels or being tied down to the mistakes of our past just won't deliver what we think it will.
Jesus makes all things new and right now, He is doing a new thing not just a next thing.
So, which that said, We are so excited that you are going to be with us for camp August 2-6 in camp arrowhead! If you like Fun, games, food, laughter, water, nature, competitions and so much more. This is where you have to be.
Register today because spots are filling up quicker than you can say youth camp.
We will see you there and watch an amazing transformation.