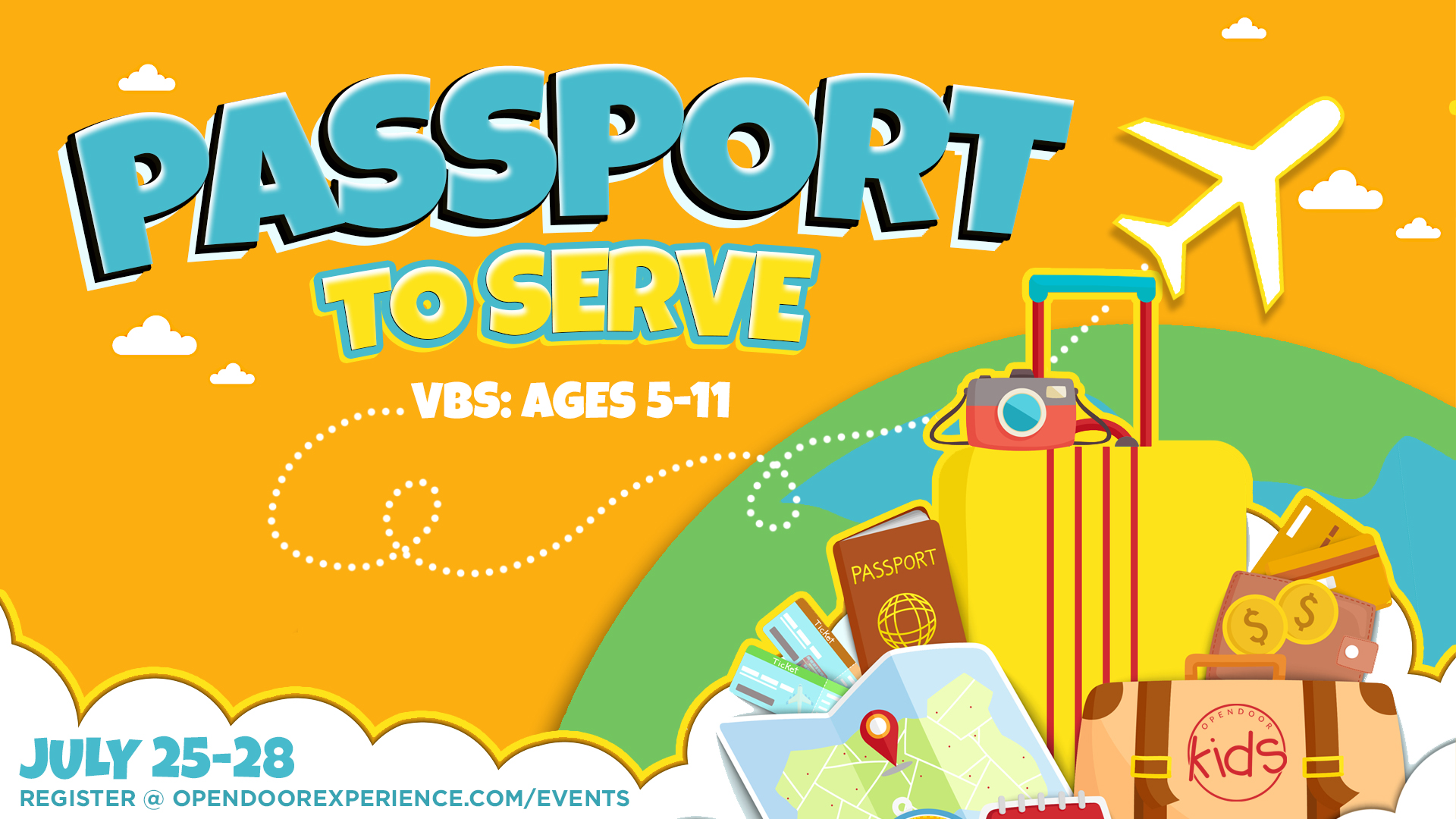 VBS
7.25.22
All aboard! This year at Vacation Bible School we are going to see how God's love for people is a love for people all around the world!
Because God's love is for the whole world and all people, our theme this year is Passport to Serve! Each day we will be visiting a different country's culture, all taking place right here at OpenDoor Church.
It's going to be a fun filled week of praise and worship, bible study, games, crafts and more!
Lunch, dinner and snacks will be provided.
So what are you waiting for, register your kids TODAY!