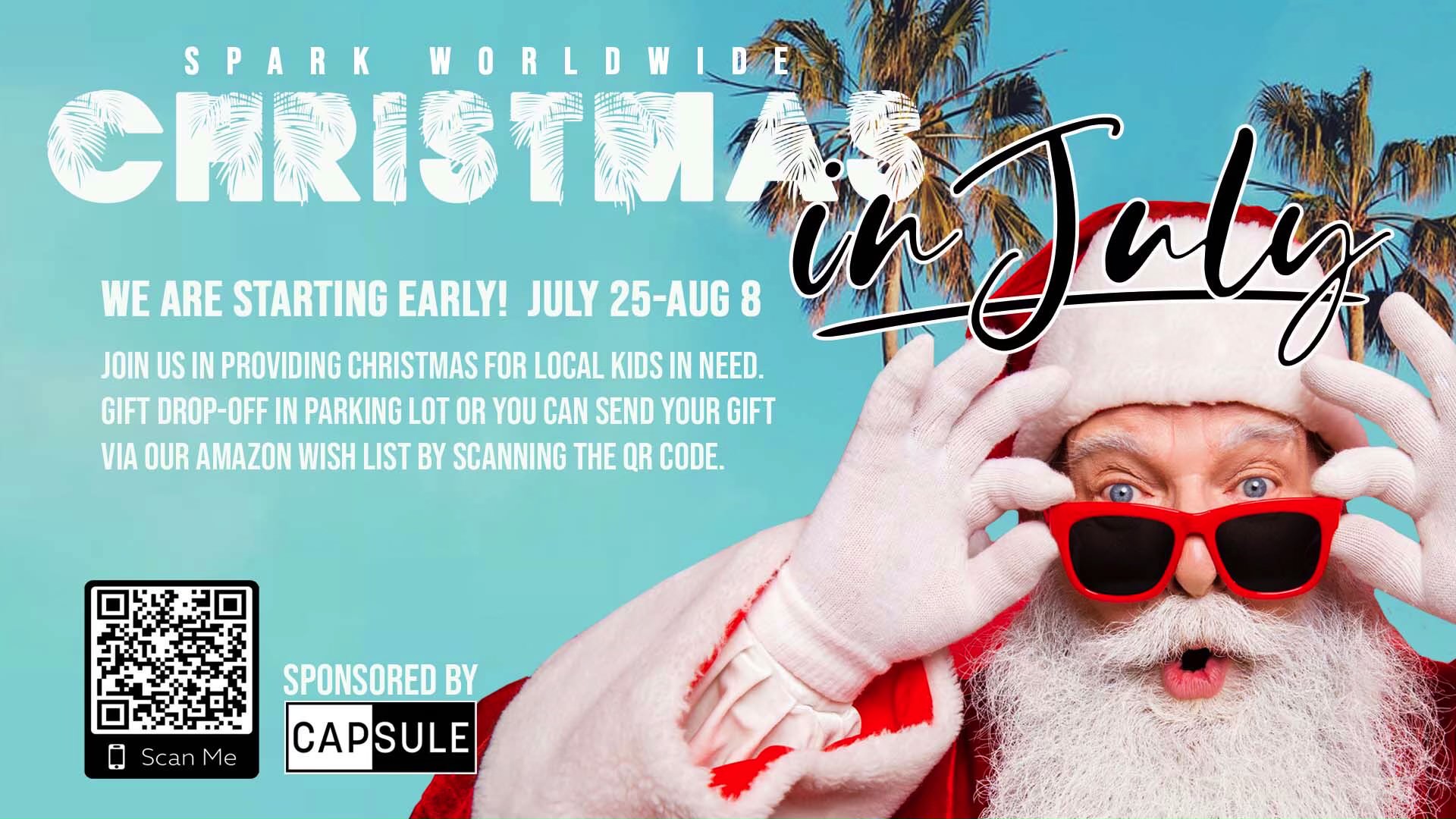 Spark's Christmas In July
7.25.21
The purpose of Christmas in July is to provide Christmas for our local kids. People are encouraged to donate new unwrapped gifts that we will use to fill wish lists. It's a Hawaiian theme. Sponsored by Capsule Container!!!
There will be a container to donate items in front of the church and a donation box inside for gift cards or monetary donations will be taken at the SPARK store.
You can send your gift via our Amazon wish list by scanning the QR code.