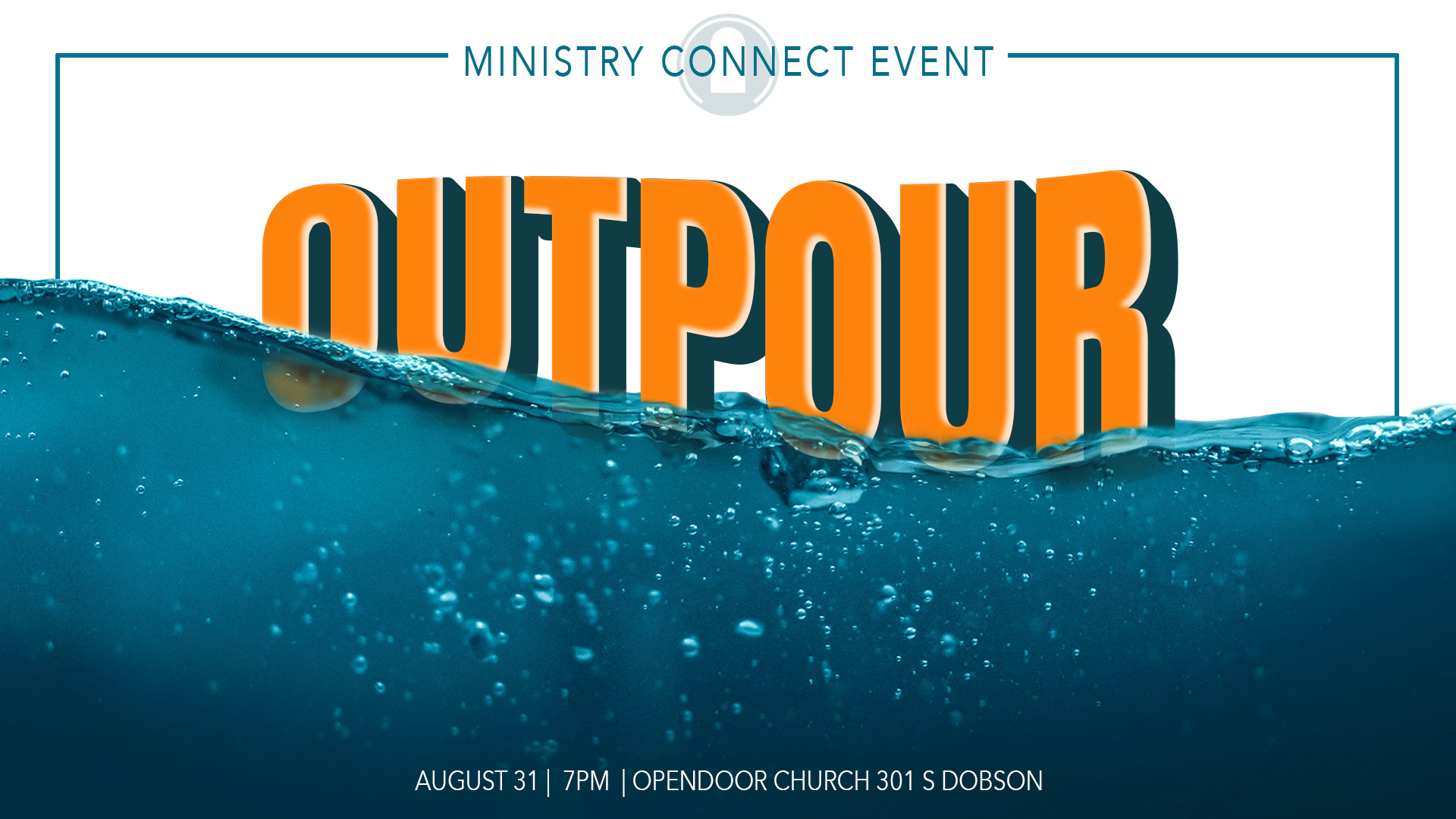 Outpour
8.31.22
Why OUTPOUR? Because we believe as the Lord fills us up, we are meant to be an outpouring of His goodness to others!
Have you wanted to connect and find your place in ministry here at OpenDoor?
Your gifts and talents are so valuable in the Kingdom, we want to help you discover what those are and plug you in to the ministry the Lord has for you!
Special prizes given away and light snacks will be served- don't miss this fun night!