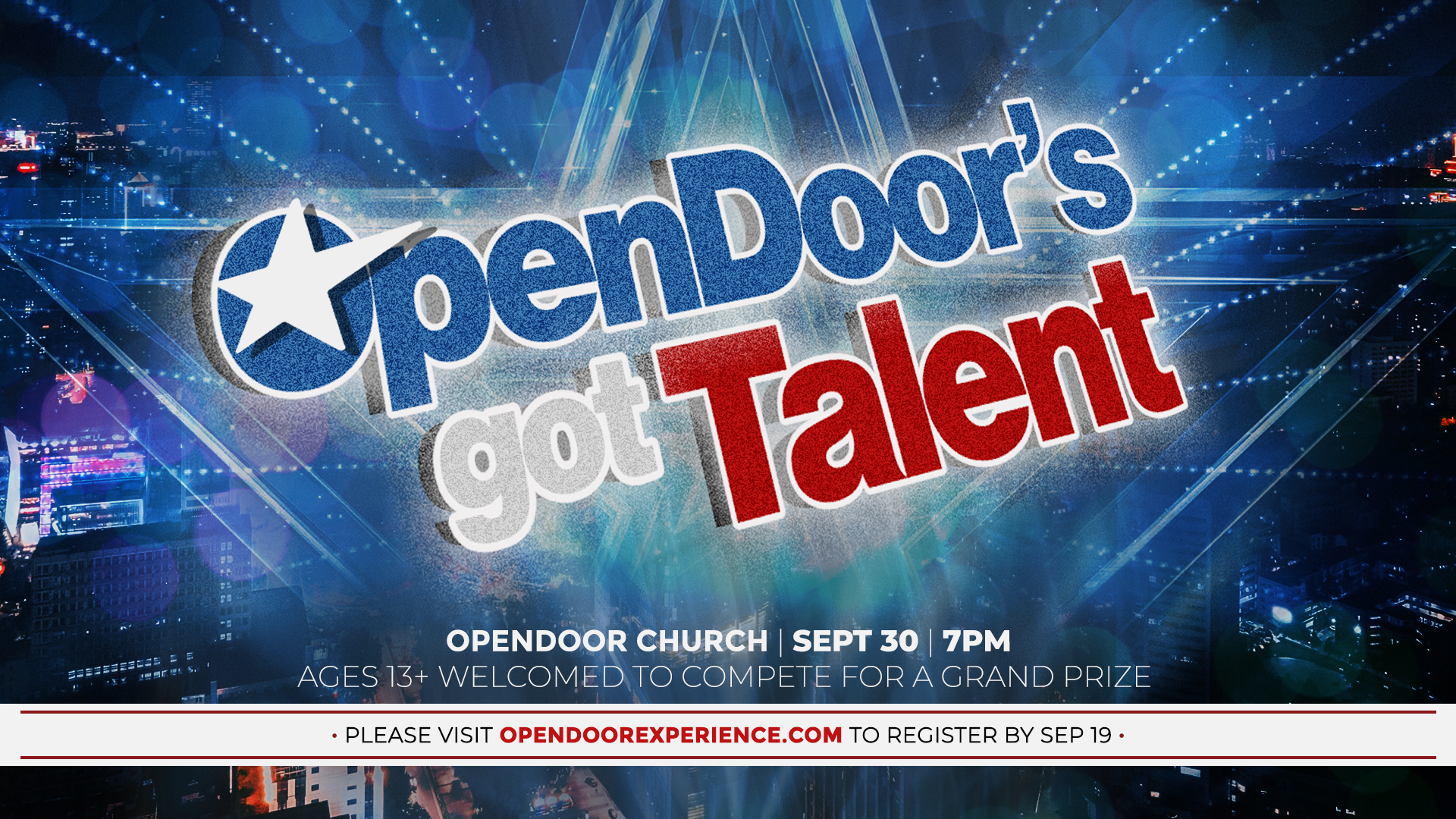 OpenDoor's Got Talent
9.30.22
We believe that the body of Christ is one of the most gifted and talented people on planet earth. So, we have decided showcase that in a fun and crazy way!  We will mimic the TV show, Americas Got Talent. That means there will be a host, judges, X's and even a golden buzzer!. The winner will receive a grand prize.
There will be a screening process to find the 20 finalists who will perform at the event. So, make sure to register to have plenty of time for that process and to practice your gift. It's going to be a fun night out with the family, so bring your friends and everyone you know.
You can register in the link below.