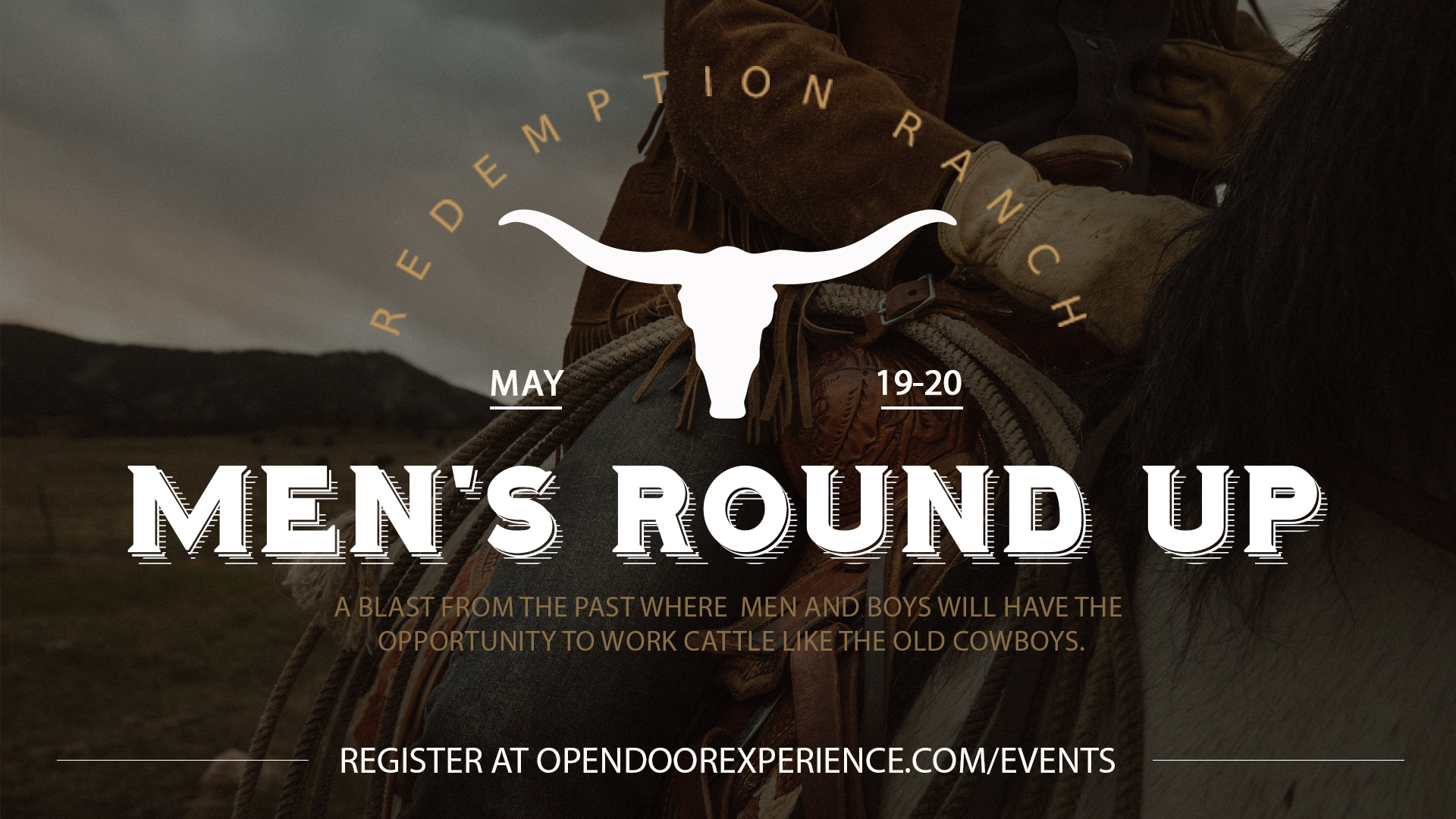 Men's Round Up
5.19.23
Join OpenDoor Men's Ministry as men and boys experience a blast from the past.  Throw on your boots and enjoy plenty of fellowship while WORKING CATTLE side by side just like the cowboys of old.   You will learn the art of branding, tagging and so much more.  This is all pen work so no horses needed.
There's opportunity to enjoy some FISHING, SKEET SHOOTING and TARGET PRACTICE so pack up your fishing gear, firearms and ammo and come join the fun.  There's also room for ARCHERY if you have your own equipment and targets.
This is an OVERNIGHT GETAWAY with all the vittles you can eat.    What a great opportunity for fathers and sons (ages 12 and older) to enjoy some time away.  Adult supervision required at all times for minors.
Participation is limited so reserve your spot today!