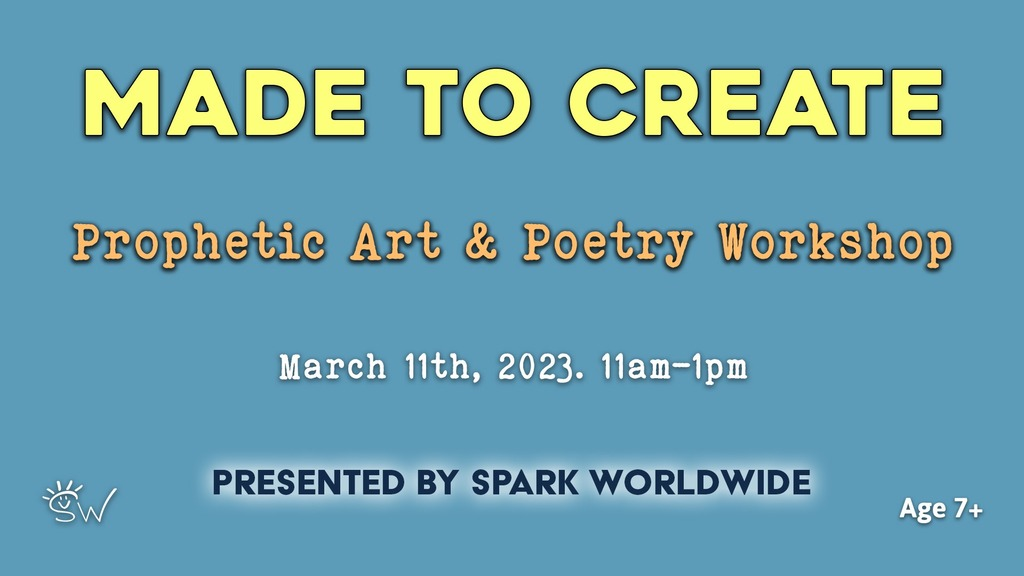 Made to Create
3.11.23
Are you ready to activate your unlimited creative potential? You were made to CREATE in partnership with Holy Spirit – It is your divine birthright to tap into the power of prophetic art!
In this 2 hour-long workshop, you will learn how to freely play as a child of God – through the mediums of poetry and art. You will also learn how to use these mediums as prophetic tools, to connect Holy Spirit with your chosen audience.
God is the ultimate Creator of all, and we were made in God's image. We were made to be Creators! Through this workshop, you will deeply understand and embody the power of Prophetic Art – it has the ability to heal us, heal those around us, and can transform our lives from a blank canvas into a beautiful masterpiece that is made in partnership with Holy Spirit!
Join us for an incredible workshop led by Jamie Hyun, daughter of prophetic artist Janet Hyun. She carries a powerful anointing to awaken the God-given creative potential within each individual.
Let's come together and experience a creative flow with Holy Spirit as our guide!