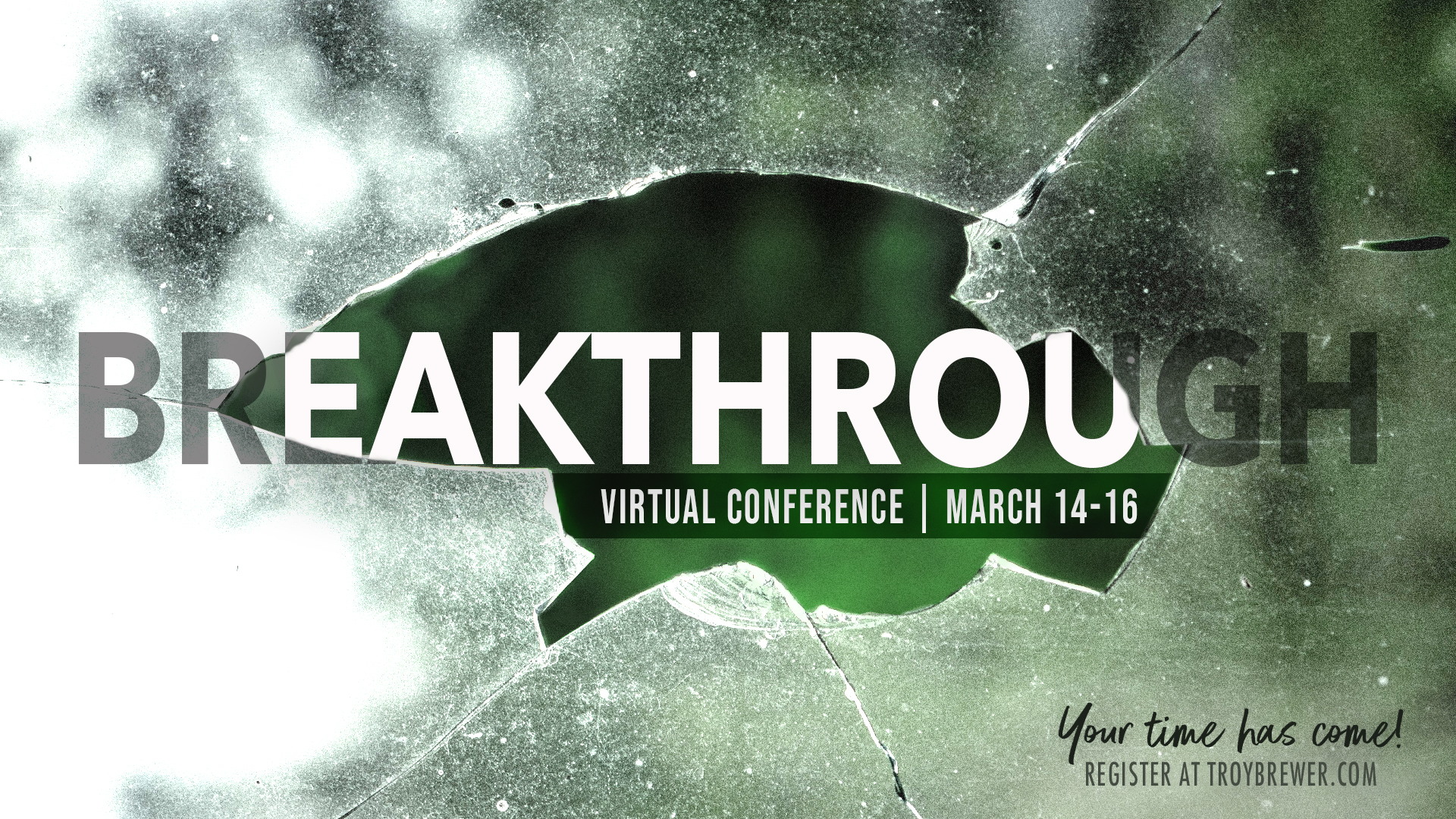 Breakthrough Virtual Conference
3.14.22
Haunted by past failures? Haunted by broken relationships and shattered dreams? If you feel stuck, it's time to tap into the revelation of redeeming your timeline for the complete spiritual breakthrough you've been praying for.
Join Pastor Troy Brewer as he imparts the supernatural keys to your future by unlocking your past. How? Through Jesus the time traveler, who is not subject to, or shackled by space or time.
Through the revelation of Redeeming Your Timeline, Pastor Troy will share powerful prayers and declarations that will set you on a path of overcoming victory. Say "good-bye" to the hurts, habits and hangups holding you hostage.
Register now for this FREE virtual conference and receive the breakthrough you've been longing for.