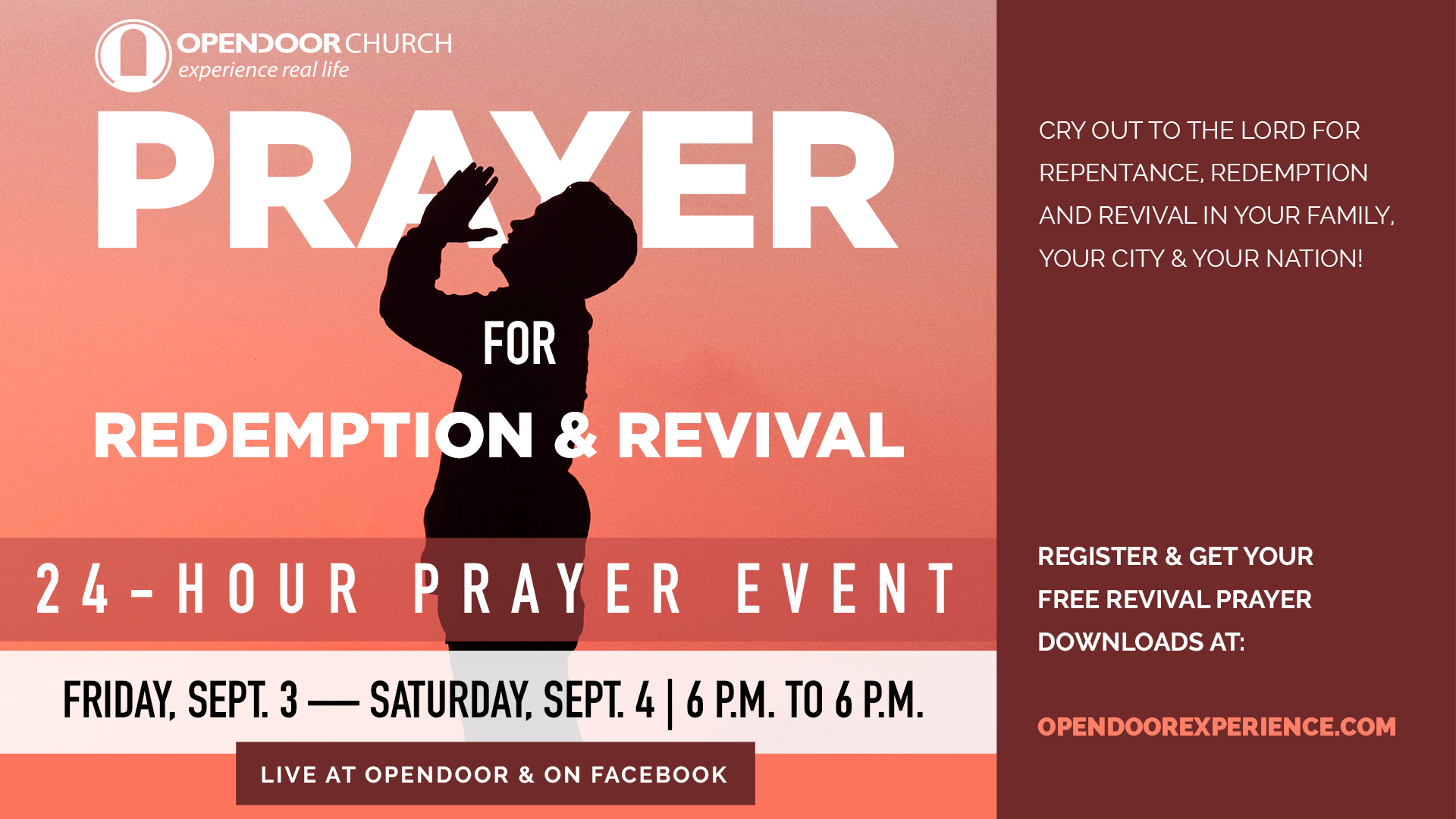 24 Hrs of Prayer
9.6.21
Cry out to the Lord for Repentance, Redemption and Revival at the 24-Hour Prayer Event,  6 p.m. Friday, Sept. 3 through 6 p.m. Saturday, Sept. 4. Join us live at OpenDoor Church or from anywhere in the world on Facebook. Whether you pray one hour or all 24, this call for Redemption and Revival is so needed in the church, our families, our nation and world. 
We will provide free prayer downloads to help you fight on your knees at this crucial time in history. THE BEST OF EVERY BLOODLINE IS ON THE EARTH FOR THIS HOUR! Rise up and battle for the Kingdom to come and many to be saved!
Registration is appreciated so we can send you updates and more resources to make your participation more fruitful. See you there.